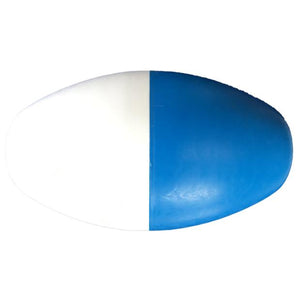 Pentair Blue and White Rope Float 5"X9"
- Large Pool Rope Float Made for 3/4 inch Rope
- Proudly Made in USA
Pentair Blue and White floats are durable and highly visible, the perfect way to help establish boundaries or swimming lanes in any swimming pool. Made of linear polyethylene treated with UV stabilizer and chlorine inhibitor for extended life.
Floats, ropes, and end hooks are sold individually.
Use with 3/4" rope and 3/4" hooks.